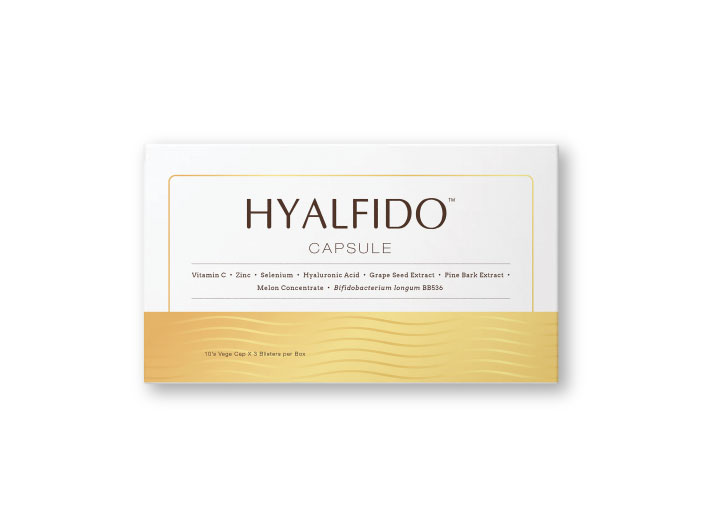 New Generation Oral Skincare
A combination of Primary & Secondary Antioxidants enhanced with Probiotic & Hyaluronic Acid.
SKIN CARE OFTEN ENDS AT THE FACE OR NECK .
HYALFIDO™ REACHES THE ENTIRE BODY, EVEN AREAS THAT ARE OFTEN NEGLECTED
One capsule of Hyalfido™ contains a special composition to enhance the effect of your daily beauty routine. With every intake, Hyalfido™ rebuilds healthy skin from the inside out.
DESIGNED FOR MEN AND WOMEN
Stress, UV exposure and pollution cause production of free radicals, which oxidises dermal cells. This results in loss of hydration, weakened collagen and poor skin quality. Hyalfido™ nourishes all layers of the skin to fix these imperfections.
GROUNDBREAKING INGREDIENTS
HYALURONIC ACID
Natural nutrient from yeast fermentation. Helps skin to create more moisture.
PROBIOTIC
BIFIDOBACTERIUM LONGUM BB536
Premium Probiotic strains produced by Morinaga, Japan. Proven to improve skin health & dryness.
SUPEROXIDE DISMUTASE (SOD)
PRIMARY ANTIOXIDANT
The most potent antioxidant discovered. Protects skin cell from UV inflammation.
PINE BARK EXTRACT
Significantly reduce the melasma area and average pigmentary intensity.
GRAPE SEED EXTRACT
A strong antioxidant with a role in the stabilization of collagen & maintenance of elastin.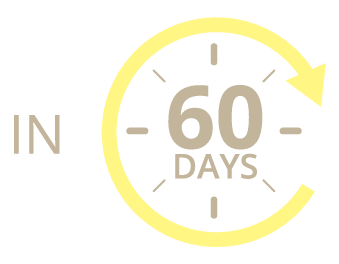 Smoothen Fine Lines ♦ ♦ ♦ ♦ ♦

Brighter Skin Tone ♦ ♦ ♦ ♦

Soft & Supple Skin ♦ ♦ ♦ ♦ ♦

Skin Barrier Protection ♦ ♦ ♦ ♦ ♦

Stimulate Collagen ♦ ♦ ♦ ♦