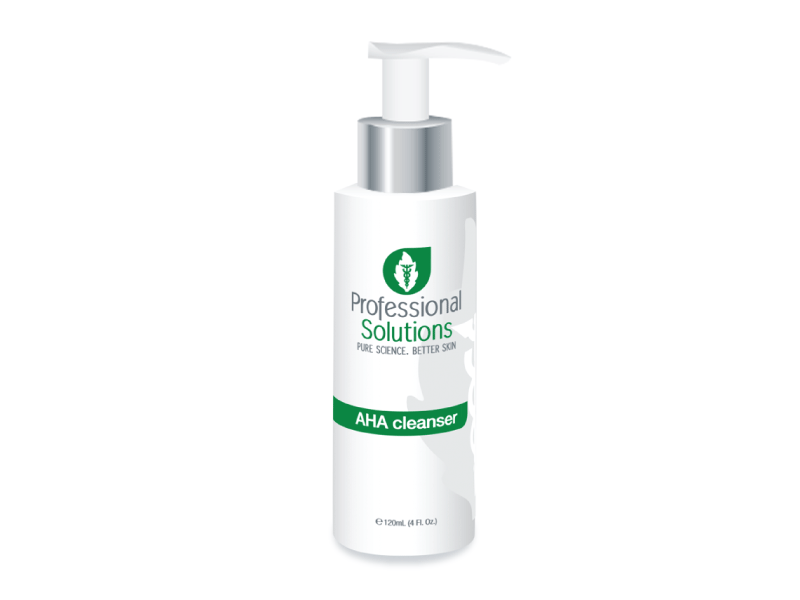 AHA CLEANSER (120ML)
A softening and thorough face wash that contains 10% Glycolic Acid. AHA Cleanser visibly lifts dirt, oil and dead cells to reveal smoother, healthier, brighter-looking skin.
Provides deep cleansing
Effectively treats problematic & oily skin
Deionized Water, Neopentylglycol Dicaprylate/Dicaprate, Tridecyl Trimellitate, Glycolic Acid, Lactic Acid, Polyacrylamide, Isoparaffin, Laureth-7, Salicylic Acid, Methylparaben, Propylparaben, Phenol, Camphor, Fragrance, FD&C Red 33.
Wet face with warm water. Dispense AHA Cleanser into your hand and massage onto your face in a circular motion, working into a lather.
Use caution around eye area. Rinse thoroughly with warm water.
Use morning and evening. Follow with any Exfoliator.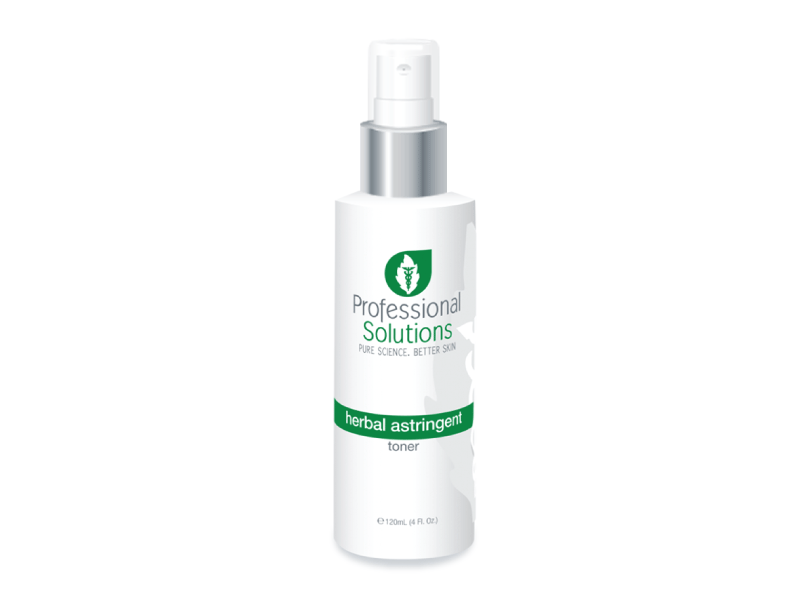 HERBAL ASTRINGENT TONER (120ML)
Oily skin's solution. Made with a unique blend of eleven herbs, Herbal Astringent Toner cleans and calms the skin, with the soothing properties of Witch Hazel and Hyaluronic Acid.
Balances natural pH levels
Soothes skin
Removes makeup and impurities
Purified Water, Witch Hazel, Hyaluronic Acid, Blend of 11 Herbs, Phenoxyethanol, Ethylhexylglycerin.
After cleansing, saturate cotton ball with Herbal Astringent Toner. Apply to face in a circular motion.
Avoid eye area. For optimal results, follow with a moisturiser to replenish moisture. Recommended for use on oily or normal skin.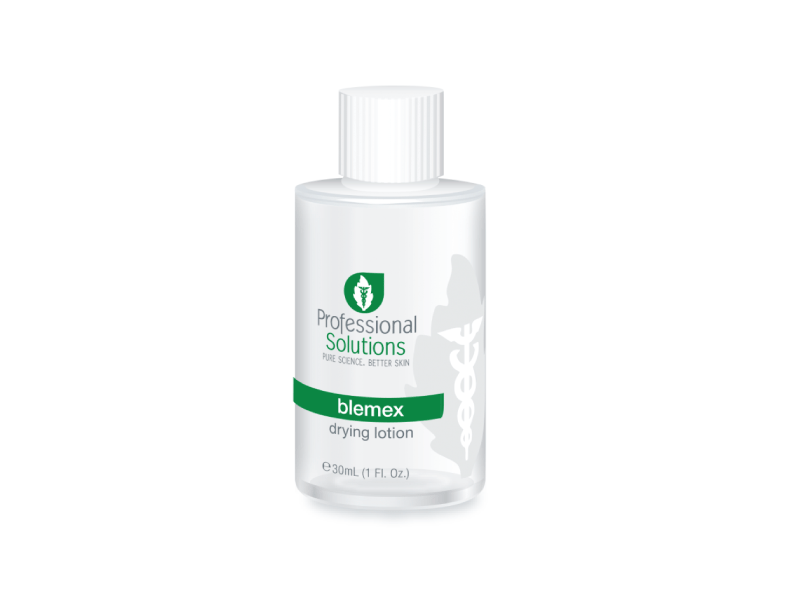 BLEMEX DRYING LOTION (30ML)
A specific spot treatment designed to dry out the affected areas, reduce swelling and dissolve the dirt and oils that contribute to problem spots while you sleep.
Sulfur, Salicylic Acid and Zinc Oxide are the three ingredients selected for their ability to extract the negative components from the affected area and efficiently dry out the skin environment. These resourceful ingredients all contribute in a unique manner to the skin soothing, and spot desiccation required for this powerful bedtime treatment.
Helps dry the affected area
Helps reduce swelling and irritation
Helps dissolve oils and impurities
Goes to work overnight while you sleep
Purified Water (Aqua), Isopropyl Alcohol, Colloidal Sulfur, Zinc Oxide, Salicylic Acid, Magnesium Aluminum Silicate, Camphor, CI77489 (Iron Oxide).
Apply in the Evening (recommended just before bedtime). Do not shake. Dip Q-tip into sediment at the bottom of bottle and dab onto affected area.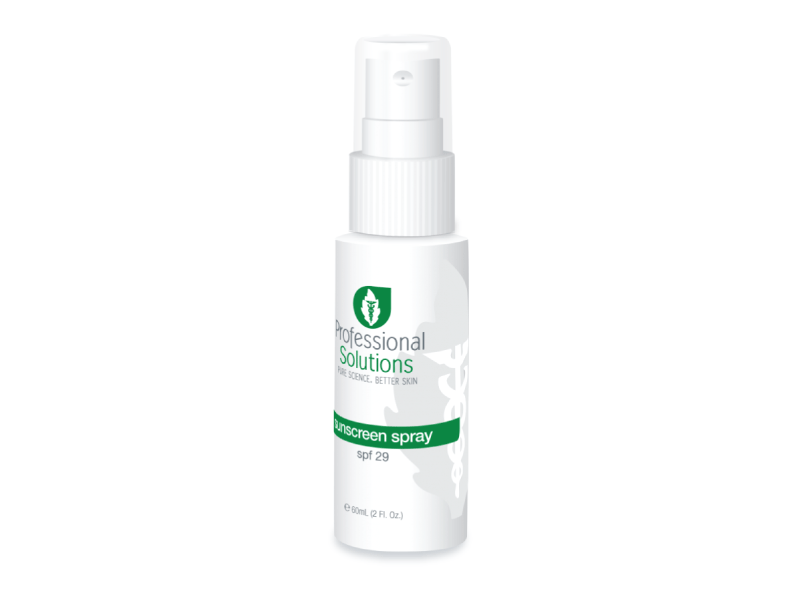 SUNSCREEN SPRAY SPF 29 (60ML)
A well-balanced formula, perfectly constructed to meet both the accommodation and performance necessary for a high quality sunscreen spray.
Using Micronized Titanium Dioxide, in conjunction with Octinoxate and Oxybenzone to refract and absorb harmful UV rays, this remarkable sunscreen's ingredients work synergistically to provide excellent protection.
FRUIT ACID GEL 7.5% WITH KOJIC ACID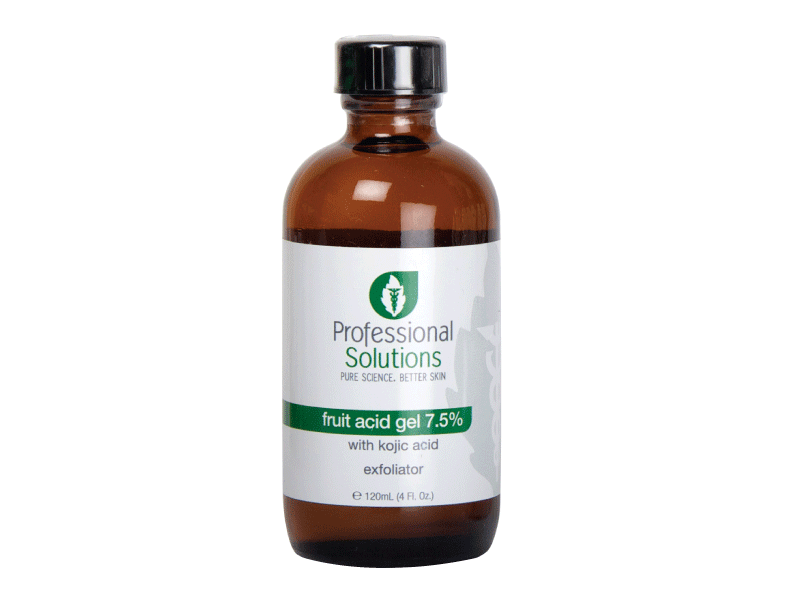 FRUIT ACID GEL 7.5% WITH KOJIC ACID (120ML)
An exfoliating masterpiece that uses 3 of the most effective and natural alpha-hydroxy acids along with Kojic Acid to deliver a superior exfoliation experience, in a soothing and skin nourishing gel.
High quality exfoliation and removal of dead cells
Exposes radiant new skin
Helps reduce the appearance of wrinkles and fine lines
Helps soften and invigorate the skin
Brightens the skin, by inhibiting tyrosinase activity
Dispense a small amount of Fruit Acid Gel with Kojic Acid to your fingertips and smooth over entire face and neck.
Leave on for 1 to 3 minutes, depending on tolerance. Rinse with cool water to neutralise the solution.
For best results follow with a moisturiser. Recommended for use on all skin types.