Post-laser line is a collection specialised for post-treatment. It immediately soothes and reduces redness on raw, treated skin. Through repair and rejuvenation, this line of products speeds up the healing process with elements that are gentle to the skin.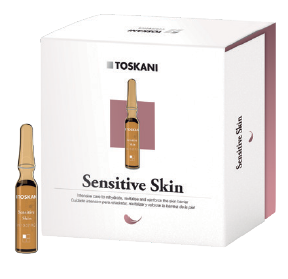 SENSITIVE SKIN AMPOULE (15 AMPOULES X 2ML)
Intensive daily treatment enriched with natural Ext. in which its properties induce exceptionally calm and relaxed skin
Rehydrates and revitalises the natural skin barrier, thus reducing skin sensitivity
Biosaccharide Gum-2, Myrothamnus flabellifolia Ext., Rhodosorus marinus Ext. and Vitamins B5 and C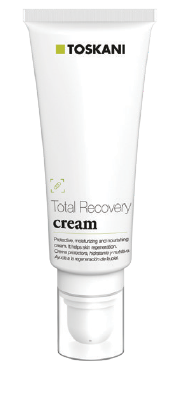 TOTAL RECOVERY CREAM (50ML)
For normal and dry skin
Provides powerful skin renovating effects
Provides powerful antioxidant effect
Protects the skin from negative external factors
Improves the appearance of damaged skin
Potentiates the fibroblasts growth
Acetyl Dipeptide-3 Aminohexanoate, Diaminopropionoyl Tripeptide-33, Acetyl hexapeptide-46, Allantoin, Tocopherol, Betaine, Bisabolol and Resveratrol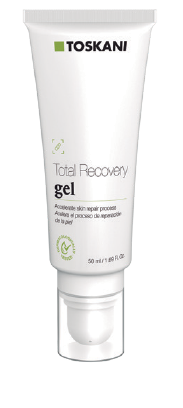 TOTAL RECOVERY GEL (50ML)
Treats sensitive, normal and oily skin
Gel rich in Aloe Vera
Accelerates the regeneration of irritated and damaged skin
Aloe vera, Collagen, Vegetal Tensor, Hydrolyzed Wheat protein, Shea Butter and Mimosa tenuiflora Ext.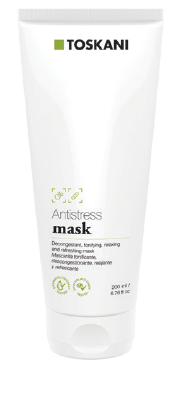 ANTISTRESS MASK (200ML)
Suitable for all skin types
Refreshes and calms the skin
Nourishes and moisturises the skin
Helps to regenerate the skin
Aloe vera, Olive Oil, Calendula officinalis Ext., Chamomilla recutita Ext. and Menthol