Purifying cosmetics line is specially formulated to treat acne-prone skin. The active ingredients of this line work together to regulate the production of sebum and decrease the bacteria that leads to the formation of blackheads and pimples.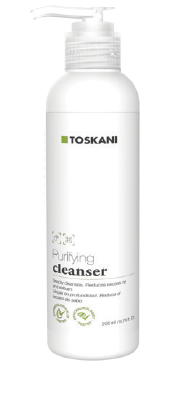 PURIFYING CLEANSER (200ML)
Gently cleanses the face and the eye contour area
Removes impurities and excess sebum that clog pores and lead to the formation of comedones and pimples
Purifying Complex, Lactic Acid, Urea, Hamamelis virginiana Ext. and Salvia officinalis Ext.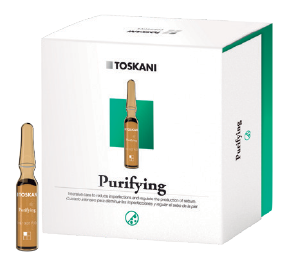 PURIFYING AMPOULE (15 AMPOULES x 2ML)
Intensive daily treatment with ingredients that help to rebalance the lipid layer of the skin, preventing imperfections from appearing
Regulates the production of sebum, helping to close pores and achieve a matte smooth complexion
Cleome gynandra Ext., Rhodosorus marinus Ext., Vitamin B5, Vitamin C, Vitamin E and Zinc PCA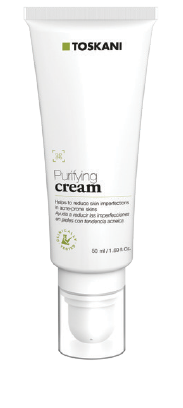 PURIFYING CREAM (50ML)
For oily skin
For reducing inflammation, decreasing bacteria, regulating the production of sebum and combating free radicals
Provides very light exfoliation while maintaining the necessary level of hydration
Hamamelis virginiana Ext., Purifying Actives, Purifying Complex, Rhodosorus Marinus Ext., Cleome gynandra, Zinc PCA, Lactic Acid, Salicylic Acid