MULTI-POLAR RADIO FREQUENCY MESOTHERAPY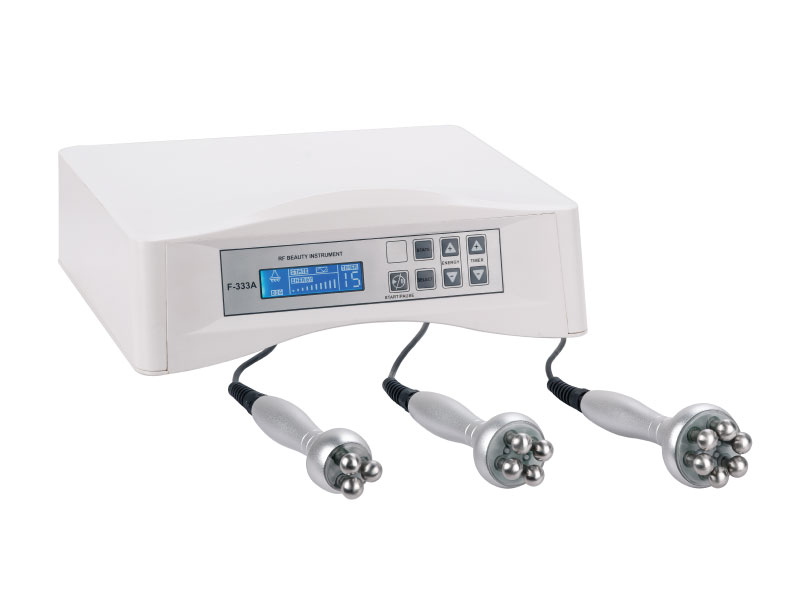 F-333A MULTI-POLAR RADIO FREQUENCY MESOTHERAPY
多极电波美塑疗法

Multipolar radiofrequency instrument that reaches the deepest layers of the dermis in order to improve the skin tone and its elasticity in a non-invasive method. Equipped with 3 probes for the face, hands and body.
Reduction of fine lines and wrinkles
Tighter, firmer, lifted skin
Enhanced circulation
Improved lymphatic drainage
No downtime.
4 IN 1 MULTIFUNCTIONAL ULTRASONIC
RF MONOPOLAR RADIO FREQUENCY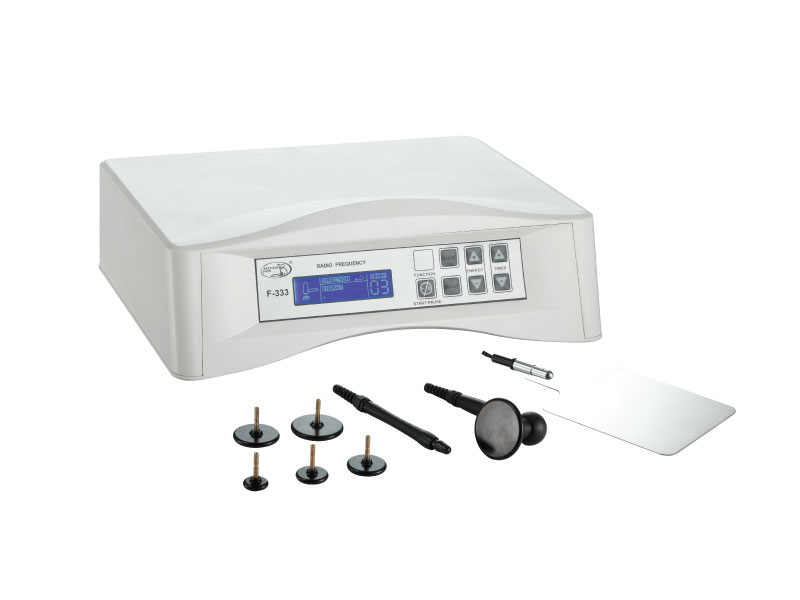 F333 RF MONOPOLAR RADIO FREQUENCY
单极电波美塑疗法

Radiofrequency instrument used in aesthetic facial treatments. Ideal for toning and sculpting the body. The equipment applies heat onto the body which stimulates collagen fibres and contributes to eliminate sagging areas. Equipped with 2 handles and 7 heads.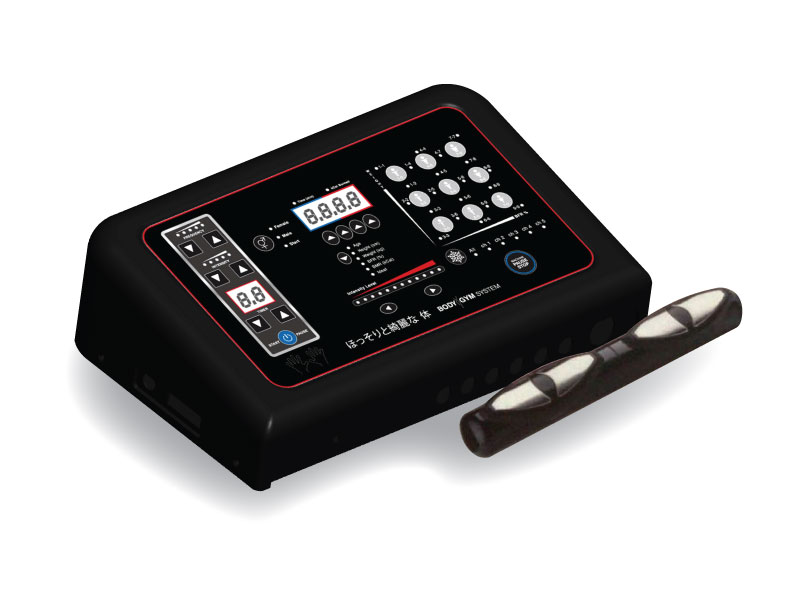 BODY GYM SYSTEM
高智能AI瘦身多功能美容仪

有效对抗体脂肪从了解自我体型开始!
轻松检测出您每日基本的卡路里消耗及基础代谢功能,再透过精密计算,同步安排适合您的舒适体循环代谢疗程,让您轻松体会心机瘦身美学。
尖端技术 科学瘦身
Body Gym System is one of the most professional and powerful body sculpting machine on the market combining 3 advanced technologies of microcurrent and bioelectricity in one single platform. It provides non-invasive and advanced facial and body care treatment.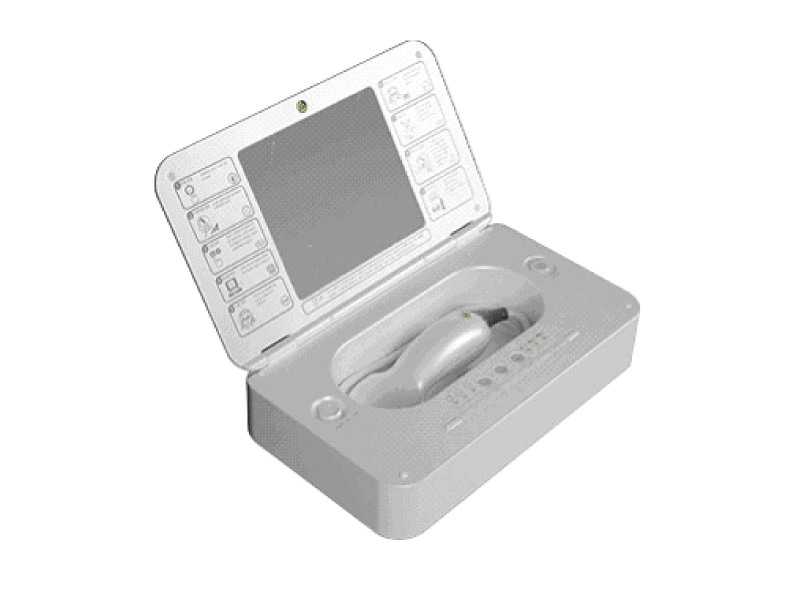 EOSIKA SC WRITS
Home Used Personal Skin Rejuvenation IPL Device
Eosika SC WRITS is a modified portable IPL for home application. The use of IPL was formerly limited to salons. But now, you can enjoy the benefits of intense pulsed light at the comfort and convenience of your own home.
Medical grade IPL products may occasionally require anaesthesia on the face, because of their higher energy level, which may cause burning if not used appropriately.
Eosika SC WRITS is a home-use IPL device which features energy level suitable for skin anti-ageing that doesn't require any anaesthesia, and it doesn't subject the user to burn injuries. It's perfect for personal skin care needs.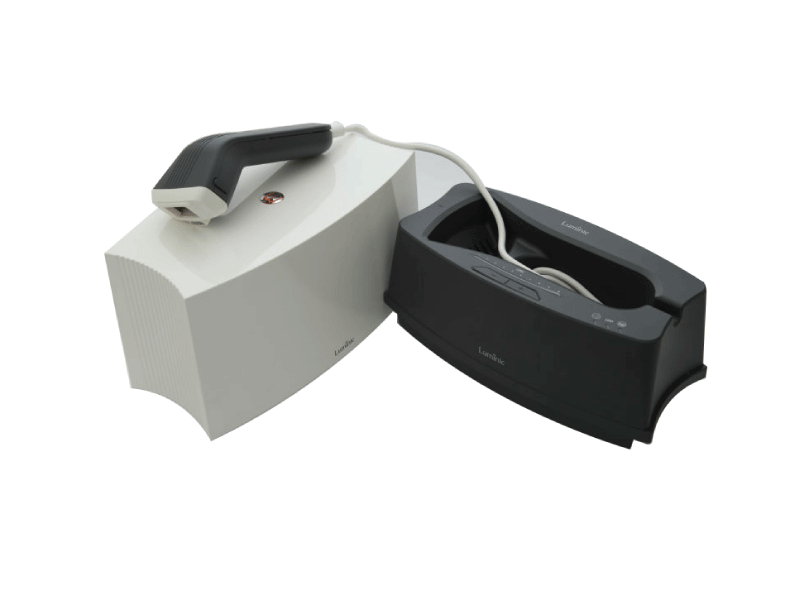 EOSIKA SIPL- II
Portable Home Use IPL for Skin Rejuvenation and Hair Removal
EOSIKA SIPL- II is the best and latest home based IPL hair removal and skin rejuvenation device. Using the intense pulsed light technology, EOSIKA SIPL- II can remove hair in 10-20 sessions permanently and painlessly.
Safe treatment with temperature control & skin touch control – output temperature on surface skin is 40-56 degree centigrade.
No need of cooling gel for skin type I & II, no burning risk, no harm and much less pain
No pulse light outputs unless treatment cartridge touches skin
Treat yourself a professional treatment at home
– Max 7J/cm2 to get good treatment result. EOSIKA SIPL- II has one handle with 2 lamps for both hair removal and skin rejuvenation treatment.
Long lifetime warranty for each lamp of EOSIKA SIPL- II
– 20,000 shots for Hair Removal lamp & 30,000 shots for Skin Rejuvenation lamp.