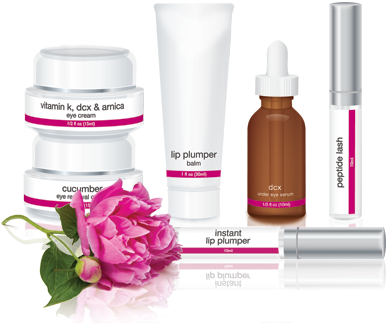 Private Label Skincare for
Eyes + Lips
Our eyes are the first area of our face to show significant signs of aging. Our lips are often overlooked in our daily beauty regime. Refresh skin's appearance in these two key facial features with products that address the signs of stress and aging, and products that will dramatically enhance the appearance of lashes and lips.
ANTIOXIDANT VITAMIN C LIP BALM

ANTIOXIDANT VITAMIN C LIP BALM
Cosmetic Solutions' Antioxidant Vitamin C Lip Balm provides immediate hydration to dry chapped lips. In addition to its instant moisturizing properties, it effectively fights signs of aging caused by sun exposure and free radical damage.
Vitamin C provides antioxidants and stimulates collagen synthesis, restoring your lips' youthful qualities as well as defending them against harsh external conditions.
With its refreshingly light citrus fragrance and rich, silky texture, customers won't belong how their lips went this long without it.
Moisturizes dry lips on contact
Antioxidants fight signs of aging
Stimulates collagen synthesis

BEAUTIFEYE
Cosmetic Solutions' Beautifeye is a revolutionary eye skin treatment that uses plant extracts from the Persian Silk Tree and Asteraceae Siegesbeckia Orientalis to target the sagging upper eyelids.
With age, changes in the eyelids (extra tissue and folds) convey an inappropriate message of sadness, lethargy or exhaustion. This diminishes the aesthetic appearance of the face.
Cosmetic Solutions' Beautifeye lifts the upper eyelid and fights against the formation of crow's feet and wrinkles, reducing the aged appearance. It also evens out skin color to reduce the appearance of dark circles.
Lifts the upper eyelid
Reduces crows feet wrinkles
Helps fade away dark circles
Helps diminish puffiness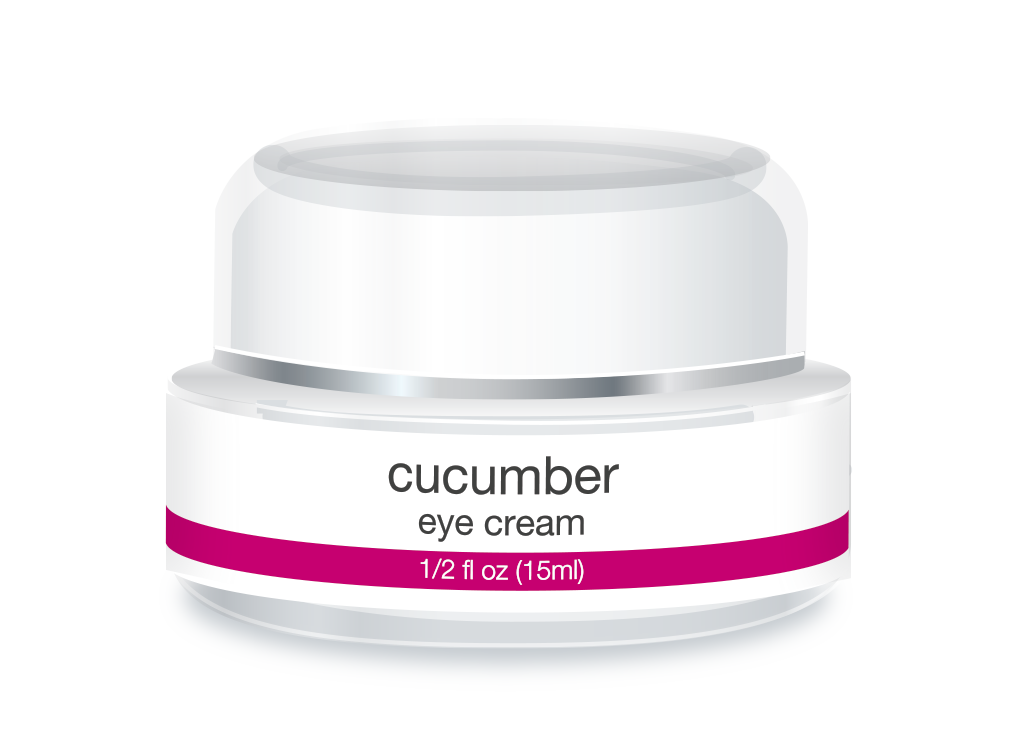 CUCUMBER EYE CREAM
You may have seen cucumber slices applied to the eyes during facials or massage treatments and it's no secret: The moisturizing benefits of cucumbers used on soft skin around the eyes have become a reliable and effective way for hydrating and softening the delicate skin in that area.
We've taken that tried and tested cucumber benefit and all the beauty it provides, and fashioned it into the comfort and convenience of a cream. Cosmetic Solutions' Cucumber Eye Cream uses a blend of Cucumber Extract, Peptides, Vitamin E and Retinyl Palmitate to provide generous skin nourishment and hydrating qualities that help alleviate dark circles, stimulate collagen growth, reduce wrinkles and fine lines, and restore a youthful and energetic appearance to your gaze.
Moisturizes and softens the skin
Helps alleviate dark circles
Positively influences Collagen growth
Delivers antioxidant benefits
Helps reduce fine lines and wrinkles
DCX DARK CIRCLE UNDER EYE SERUM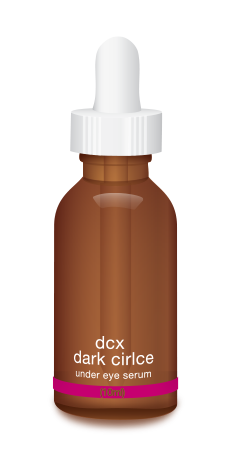 DCX DARK CIRCLE UNDER EYE SERUM
Cosmetic Solutions' DCX Dark Circle Under Eye Serum is a dynamic and effective dark circle elimination treatment. Using an active ingredient mix of purified soy, rice and yeast peptides, the formula positively stimulates blood circulation away from the eyes to dramatically reduce dark circles and puffiness.
Based in a natural seaweed and hyaluronic serum, critical moisture levels are restored, rendering the skin soft and smooth. The gentle nature of the serum is cool and soothing to the touch, and spreads easily for a safe and comfortable application.
Reduces dark circles and puffiness around the eyes
Restores important moisture levels
Soothes and softens the skin
Is safe and gentle to use around the eyes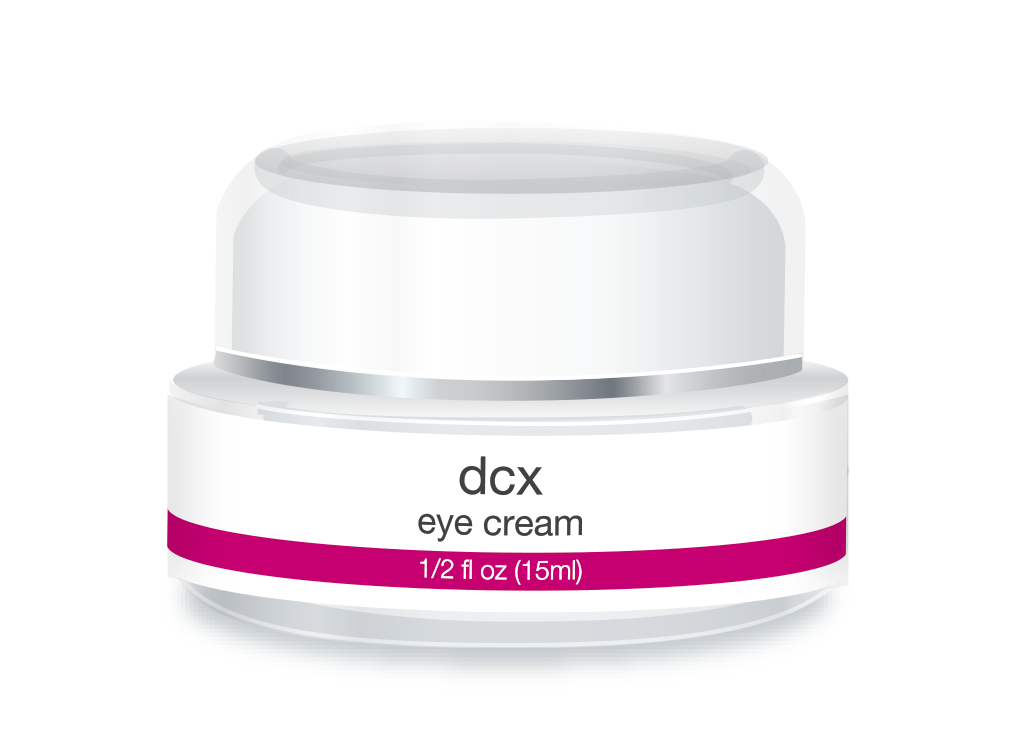 DCX EYE CREAM
Cosmetic Solutions' DCX Eye Cream is a radical Dark Circle Elimination Formula explicitly crafted to help remove Dark Circles and puffiness around the eyes, and restore a youthful and healthy appearance.
Created with a blend of botanical proteins this invigorating cream works by stimulating blood circulation in the area, increasing the flow of blood away from the eyes, which in turn helps reduce swelling, puffiness and any tired or exhausted expression which contributes to the appearance of age.
Reduces dark circles, puffiness, and fine lines
Reduces the breakdown of Collagen and Elastin
Helps reduce the presence of Free Radicals
Soothing and rejuvenating effect with Arnica

INSTANT LIP PLUMPER (WAND)
Cosmetic Solutions' Instant Lip Plumper immediately delivers a hydrating lip plumping super boost, which alleviates lines and crinkles and expands the curve and volume of the lips with the safe and wholesome goodness of water.
It uses advanced Hyaluronic Spheres introduced into the thin and delicate skin of the lips, which draws in moisture from the surrounding air, filling the lips and expanding them to an enormous capacity.
We've also included a Peptide to extend and increase the smoothness and volume over time, by stimulating an increase in collagen and hyaluronic acid. Lastly it contains Vitamin E which seals in all the moisture for long lasting succulence.
Hyaluronic spheres fill with moisture instantly plumping the lips
Stimulates Collagen & Hyaluronic Acid synthesis
Reduces wrinkles, fine lines and surface folds
Help retain moisture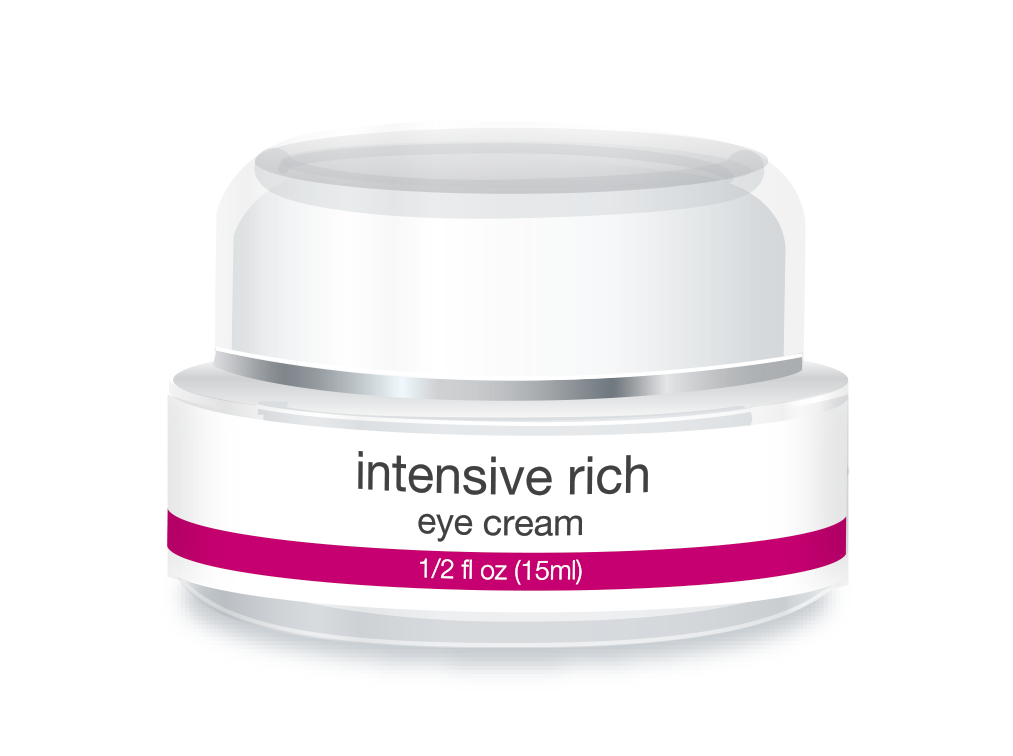 INTENSIVE RICH EYE CREAM
Cosmetic Solutions' Intense Rich Eye Cream is the support your skin requires to whip the alignment process back into action, and motivate tighter and firmer skin around the eyes.
It acts on the skin's natural lifting properties, by reorganizing the dermal architecture, rapidly enhancing skin density and firmness. This leads to a reduction in roughness and fades out wrinkles for a more youthful appearance.
Irritation free wrinkle reduction
Firms and tightens the skin around the eyes
Stimulates Collagen synthesis and structure
Restores the skin's ability to remain firm
Comfortable and moisturizing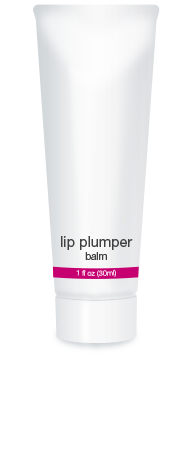 LIP PLUMPER BALM (TUBE)
Kiss thin lips goodbye with Cosmetic Solution's Lip Plumper; a unique and natural moisturizing enhancement that holds the key to full, sensual and healthy looking lips.
This lip-loving technology works by stimulating and compensating 2 important components that constitute the molecular structure of the thin skin membranes of the lips: Collagen and Hyaluronic Acid. These components play an integral role in shaping, filling and defining the appearance of the lips, along with restoring the correct moisture levels.
Cosmetic Solutions' Lip Plumper uses a complex blend of safe, non-irritant ingredients to directly stimulate Collagen and Hyaluronic Acid synthesis, while ensuring optimal moisturization and harmony.
Stimulates Collagen & Hyaluronic Acid synthesis
Plumps through Collagen proliferation and skin hydration
Reduces wrinkles, fine lines and surface folds
Is Irritant Free (No plumping by irritation)
Locks in Moisture

PEPTIDE LASH
Cosmetic Solutions' Peptide Lash is a brilliant and natural lash conditioner that stimulates the natural growth of eyelashes, by using a powerful peptide ingredient and grape stem cell extract, in a nutrient rich serum.
This Peptide specifically acts on the skin cells of the lashes to create a sturdier foundation, and positively influence the cell proliferation of lashes. Safe and highly effective, this incredible solution helps eyelashes appear longer, fuller and wider.
Enhances lash cell proliferation
Helps lengthen, widen and strengthen eyelashes
Promotes healthy eyelid cells
Is safe and highly effective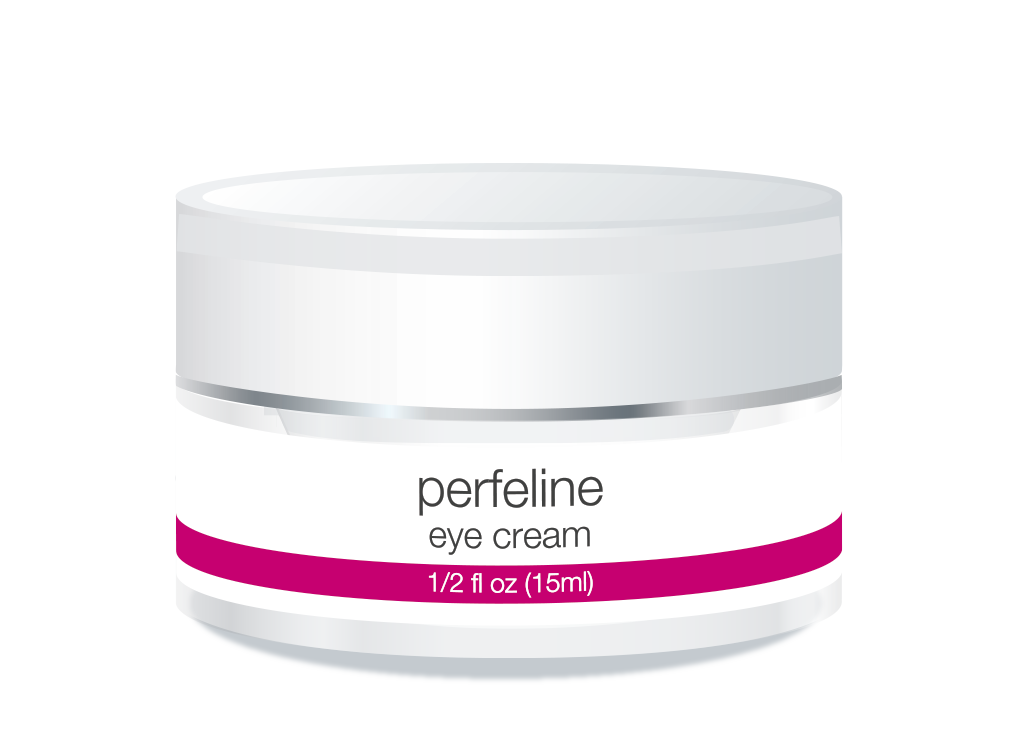 PERFELINE EYE CREAM
Treating the eye region, especially dark circles and swelling under the eyes, can make a tremendous difference when it comes to perceiving one's years. Restore a youthful and captivating gaze with Cosmetic Solutions' Perfeline Eye Cream.
This miracle cream uses 3 incredible ingredients to directly fight the cause of dark circles and puffiness. Chenopodium Quinoa Seed Extract, Caffeine and Butchers Broom Extract are all naturally derived ingredients that work together to drastically improve the appearance of the eye area, giving you a more youthful, awake and vibrant appearance.
Helps strengthen blood vessel walls in the thin skin around eye area
Helps improve microcirculation
Helps reduce the formation of red blood cells around the eye area
Alleviates swelling of the eye area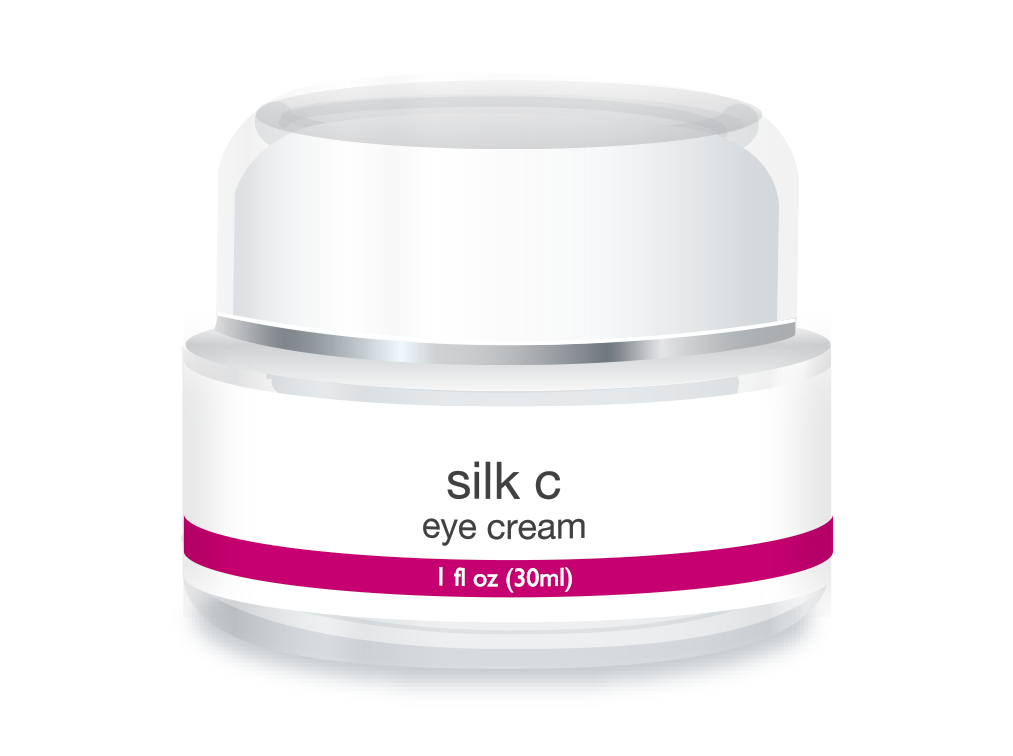 SILK C EYE CREAM
Cosmetic Solutions Silk-C Eye Cream is a revolutionary anti-oxidant skin care product utilizing an interconnected chain of silicone based organic polymers that provide a sensational physical silky feeling on the skin.
Silk-C is a stable L-Ascorbic Acid Gel that delivers a soft, silky feel. It spreads lightly over the skin while penetrating rapidly, delivering active vitamin C into the dermis. Cosmetic Solutions Silk-C Eye Cream offers an elegant feeling and rapid delivery of vitamin C with no tacky or greasy feeling on the face.
Smoothes and improves appearance of skin.
Reduces fine lines and wrinkles.
Protects skin from harmful environmental effects.

ULTRALASH
A unique eyelash conditioner and volumizer that, with daily use, provides noticeable results. Ultra Lash magnifies and creates a flexible, moisture retentive film on the eyelashes. By increasing flexibility and preventing breakage, eyelash hair can reach its full potential.
Conditions eyelashes for a naturally fuller appearance
Increases volume
Lashes appear longer and thicker
VITAMIN K, DCX & ARNICA EYE CREAM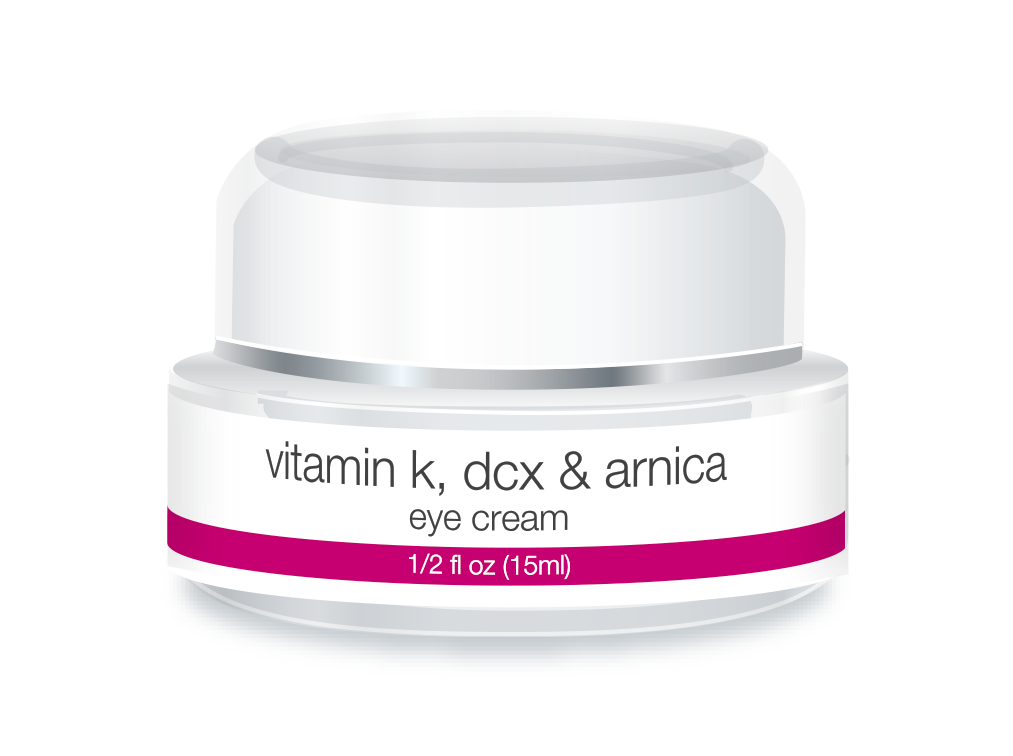 VITAMIN K, DCX & ARNICA EYE CREAM
Cosmetic Solutions' Vitamin K, DCX and Arnica Eye Cream is a powerful mix of natural botanical extracts all specifically chosen to remove dark circles and restore a more vigorous appearance.
This nourishing eye cream achieves incredible results by stimulating circulation and alleviating inflammation around the eyes. Its careful design ensures that it is safe to use near the delicate eye area, while providing the most noticeable and gratifying results.
Accelerates dark circle elimination
Helps improve microcirculation in the capillaries
Helps reduces puffiness, wrinkles and fine lines
Soothes and rejuvenates with Arnica and Vitamin K