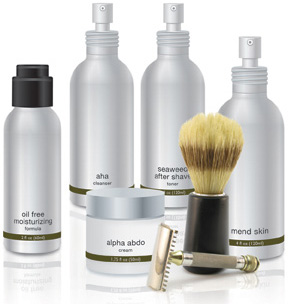 Private Label Skincare for
Men's Care
We have expertly formulated a unique skincare line made exclusively for men. From cleansers and shaving foam to moisturizers and sunblock, better skincare begins with clinically proven actives and ingredients designed to rejuvenate the skin.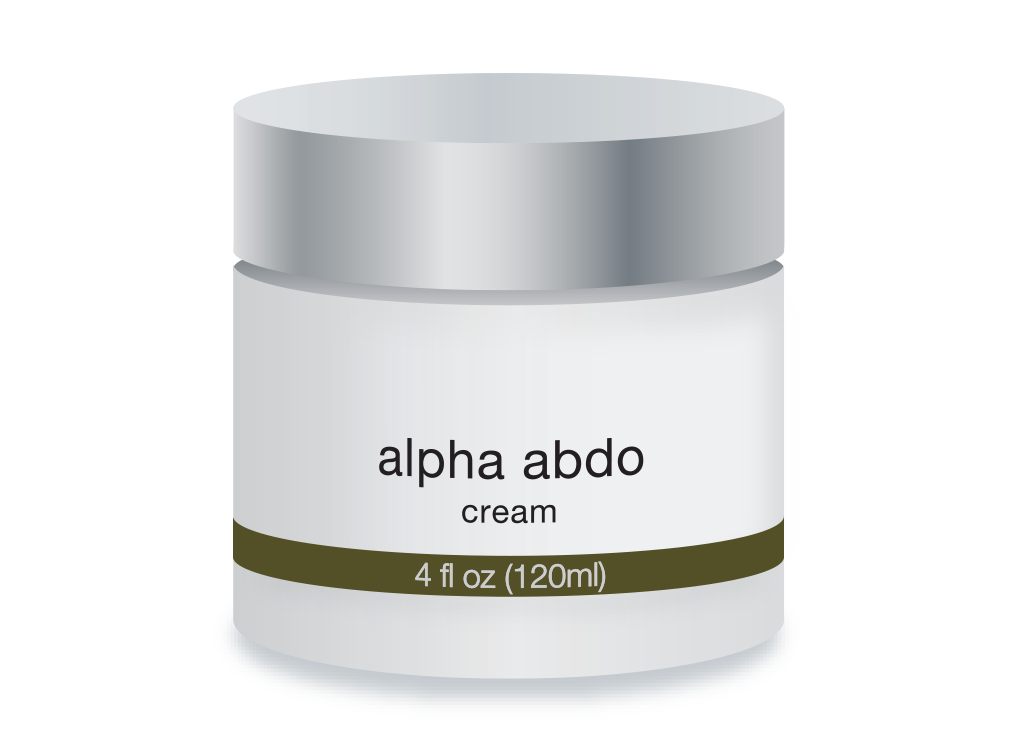 ALPHA ABDO CREAM
For men, the reality of love handles and belly fat are a natural result of aging. As the Testosterone balance which maintains a slimmer stomach in youth, slowly diminishes with age; the body softens up, leading to an increase of abdominal fat tissue.
Combined with a lack of exercise and poor diet, the effects are prominently more visual and disheartening. Regain your confidence and start the slimming transition with Cosmetic Solutions' exhilarating and powerful abdomen treatment.
Cosmetic Solutions Alpha Abdo Cream offers a unique topical application to initiate the fat trimming regime, required to whip your abdominal area back into shape and promote a flatter, more youthful appearance.
Uses natural safe ingredients to prevent fat storage and provoke fat burning
Helps stimulate abdominal fat breakdown
Helps prevents abdominal fat deposit
Created and targeted specifically for men

ALPHA BETA CLEANSER
Cosmetic Solutions' Alpha Beta Cleanser was specifically designed to address problematic skin, by reaching deep into pores and lifting out stubborn dirt and oils.
This remarkable cleanser uses the oil soluble properties of Beta-Hydroxy Salicylic Acid to dissolve and remove excess oil and dead skin cells that build up inside pores and contribute to problem skin.
Two Alpha-Hydroxy Acids: Glycolic and Lactic Acid, compliment the Salicylic Acid for a comprehensive and synergistic exfoliation experience. The cleansing, exfoliating, and skin rejuvenating benefits of this combination of ingredients are quite extraordinary.
Provides deep pore cleansing
Is excellent for problematic skin
Helps exfoliate dead skin cells
Helps stimulate collagen growth
Soft lotion softens the skin
MEN'S PHEROMONE MOISTURIZING CREAM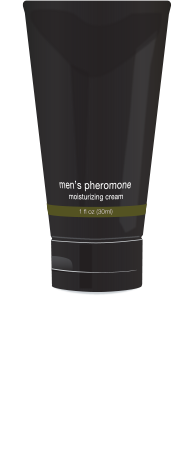 MEN'S PHEROMONE MOISTURIZING CREAM
Cosmetic Solutions' Men's Pheromone Moisturizing Cream is a potent new formula that uses natural botanical ingredients to target and stimulate the production of the skins own pheromones, in particular the Men's pheromone related to sexual attraction called Androstadienone.
Delivered in a smooth and convenient moisturizing cream, it uses Ingredients derived from the Makandi Root and Black Tea Leaves to increase the body's natural proclivity to produce more Androstadienone, and retain it in the skin.
Don't rely on looks alone to get what you want. Take advantage of this novel new moisturizer and its incredible powers of attraction.
Stimulates an increase in your own pheromone levels
Accumulates and concetrates pheromones for long lasting and potent effect
moisturizes and softens skin

MEND SKIN
The abrasiveness of shaving often takes a heavy toll on the skin. Razor burn, ingrown hairs, and razor bumps are some common agitations which may result from routine shaving.
Individuals with sensitive skin and curly hair are also more likely to endure these irritating side effects. Remedy the discomforts of shaving with a powerful skin energizing treatment.
Cosmetic Solutions' Mend Skin has been expertly formulated to help alleviate the negative after effects of shaving thanks to its powerful anti-inflammatory benefit.
Innovative use of Aspirin and a herbal ingredient blend contribute to exceptional counter-irritant response and a delightful restoration of your skin to a smooth and untarnished surface.
Cools and sooths irritated skin
Helps reduce inflammation caused by shaving
Helps relieve and prevent ingrown hairs and razor bumps
Nourishes and moisturizes the skin
Formulated for foaming benefits
OIL FREE MOISTURIZING GEL

OIL FREE MOISTURIZING GEL
The skin is often exposed to many dehydrating factors. Moisturizers are an integral resource in restoring water levels and counteracting the natural loss of moisture from the skin.
For many men, problematic skin doesn't sit well with oil based ingredients, so an alternative solution is required. Cosmetic Solutions' Oil Free Moisturizing Gel provides an exceptional moisturizing experience without any unwanted oily side-effects.
Seaweed Extract combined with Hyaluronic Acid work together in a refreshing gel to give the skin the moisture it requires. Thanks to this clever selection of oil-free ingredients, it goes one step further and actually strengthens the epidermal layer of the skin.
Cosmetic Solutions' Oil Free Moisturizing Gel is perfect for areas that are exposed to stress factors like shaving and an excellent option for problematic skin.
Moisturizes the skin
Helps minimize post-shaving side effects
Helps strengthen the epidermal barrier
Is perfect for problematic skin
SEAWEED AFTER SHAVE TONER

SEAWEED AFTER SHAVE TONER
Nature's most nutrient-rich plant soothes, refreshes and regenerates the skin after shaving.
Calms and moisturizes
Stimulates and revitalizes the complexion
Fights against redness and razor burn

SUNSCREEN SPRAY SPF29
Cosmetic Solutions' Sunscreen Spray SPF29 is a well-balanced formula, perfectly constructed to meet both the accommodation and performance necessary for a high quality sunscreen spray.
Using Micronized Titanium Dioxide, in conjunction with Octinoxate and Oxybenzone to refract and absorb harmful UV rays, this remarkable sunscreen's ingredients work synergistically to provide excellent protection.
The Titanium Dioxide's high refractive index helps deflect & scatter light particles over a greater surface area, increasing the extent of Octinoxate and Oxybenzone UV absorption capabilities.
This ensures that your skin stays protected and safer for an extended duration while you spend more time enjoying the outdoors, and less time applying sunscreen or worrying about the sun.
A light spray convenient application
Helps protect against harmful UV damage
Uses synergistic ingredients to gain high SPF levels